By Andy Giegerich, Portland Business Journal
A national apartment search company has offered an intriguing look at the way Portland's skyline has changed since 2007.
The company, RENTCafé, offers this well-crafted then-and-now glimpse at the city's skyline over the last nine years. The company used Google Street images to make the contrasts in the rapidly changing Rose City.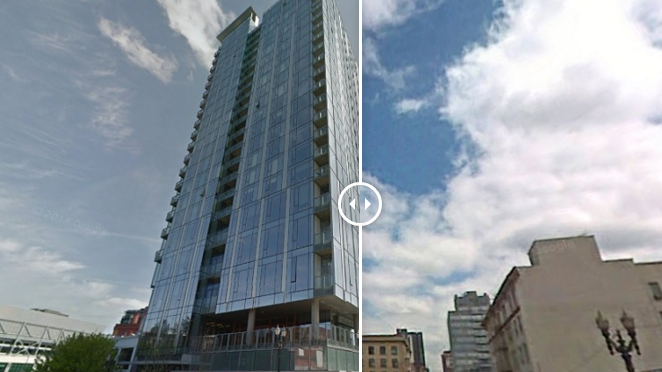 The company's blog features looks at the blocks currently containing such projects as Twelve West, First & Main and Cyan.
The then-and-now blog is part of RENTCafé's efforts to bring apartment availability updates to the masses.
Posted on August 8, 2016 at 7:36 pm
MJ Steen
Category:
Uncategorized
Tagged

MJ Steen Group, NW Portland, PBJ, PDX, PDX Real Estate, Portland, Portland Business Journal, Portland Market Update, Portland Real Estate Agents, Portland Realtors, SW Portland, The Pearl, The Pearl District, Windermere Stellar